SRC Pregnancy Shorts - Mini
Availability:In Stock

Brand: SRC

Product Code: SRC Pregnancy Shorts - Mini
We proudly support PADA and Father & Child to ensure holistic wellbeing of women, fathers & whanau during the child birth experience.
SRC Health has received an exclusive Endorsement by the Australian Physiotherapist Association (APA) for the SRC Pregnancy, Recovery, SurgiHeal & Sports products – Read More
For details on SRC's True Cross Compression Technology – Click Here
Do you have pregnancy related pain and discomfort such as:
Low Back Pain? Sciatic Pain?

Pelvic Pain (SIJ, Symphysis Pubis Pain)?

Vulval Veins?

Pain during walking and finding it difficult to get comfortable?
How do Pregnancy Compression Shorts work?
SRC Pregnancy Shorts Mini provide stability to the pelvic muscles as they offer gentle support and compression to the entire pelvic area. The targeted compression in the shorts improves pelvic stability and encourages greater core stability.
Why do HCP's advocate using SRC Pregnancy Shorts?
SRC Pregnancy Shorts have been designed in consultation with a leading Melbourne Obstetrician Dr. Grant Saffer. Targeted support panels fit perfectly with your natural curves and deliver consistent gentle medical grade compression at 4-15mmHg. The garment provides superior support without any feeling of restriction.
The three layers of compression within the anatomical panels including the gusset panel have been shown to significantly help with the pressure associated with Vulval veins.
The unique fabrics that SRC Compression Garments have been made from are incredibly comfortable and fully breathable. All fabrics go through rigorous independent testing so that you are provided with the highest quality. Our anatomic panels deliver true cross compression as each layer with the panel is cut on a different plane.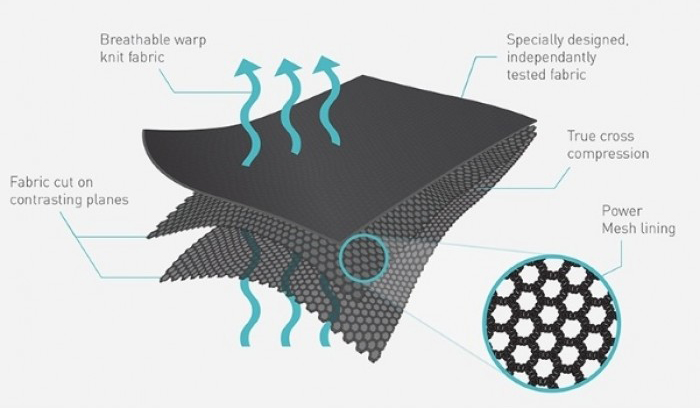 Sleep Better in SRC Shorts
Feel supported and stable as you sleep. Wake feeling refreshed by minimising the effect of pelvic pain.
Varicose Veins*?
*Please note: SRC Pregnancy Shorts Mini have a gentle level of graduated compression in the upper thighs. These are suitable for women with mild varicose veins or swelling. This product will not provide enough compression for moderate or severe varicose veins. Women often complain that wearing a grade 2 or 3 compression stocking for long periods can be difficult due to them becoming hot and tight. The SRC Shorts were designed with a specific level of compression so that women can wear their compression stockings under the SRC Shorts for a number of hours during the day. Once the compression stockings have been removed the SRC Shorts will continue to provide mild graduated compression so the benefit of having worn the stockings is not lost.
Colour:
Black
Sizes:
XXS, XS, S, M, L, XL & XXL
The panels in the pregnancy range of garments are not designed for post natal recovery. To view the SRC Recovery garments please click here.
See FAQ's Here

How to Measure for Correct Sizing:
Do not take your own measurements, always get someone to measure you.
Measure in your underwear only. Stand with your heels together and keep the measuring tape straight. Place the tape over your hips, pubic bone and bottom at the fullest part. The tape should touch your body at all points but not pulled tight.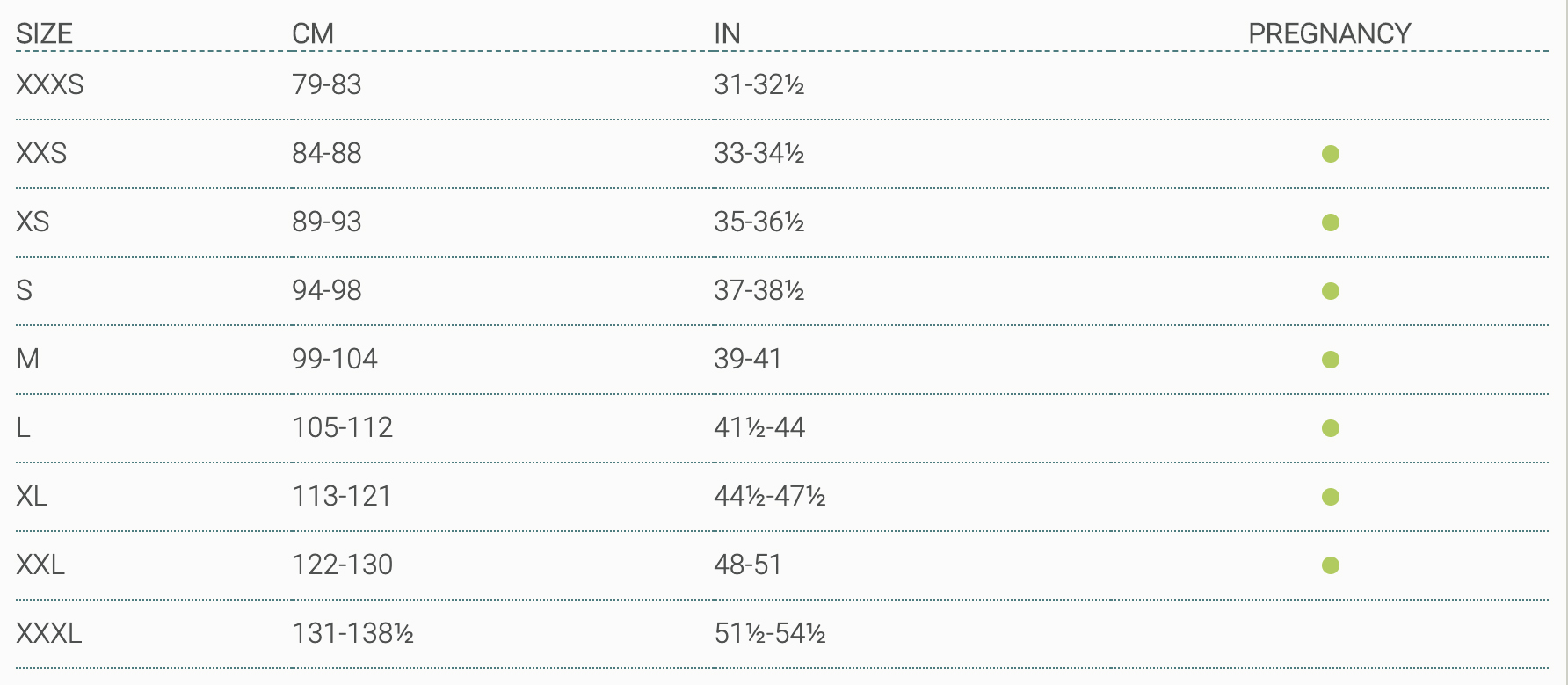 We advise you measure and order your SRC Pregnancy Shorts and Leggings during the 12-15 week of pregnancy or when you begin to feel discomfort and pain or as advised by your healthcare practitioner.
If you are unsure about your size please Contact Us so we can help you determine your best fit.